We Are Proud To Offer The Best BJJ Classes For All Skill Levels
Are you looking for an exciting workout that can help you get in shape fast and keep you challenged every step of the way?
Then join us at Bushido Mixed Martial Arts today for the best Brazilian Jiu-Jitsu classes in Portsmouth. In these authentic classes, you'll learn to become more powerful and athletic in everything you do and walk away with effective grappling, ground fighting, and submission strategies.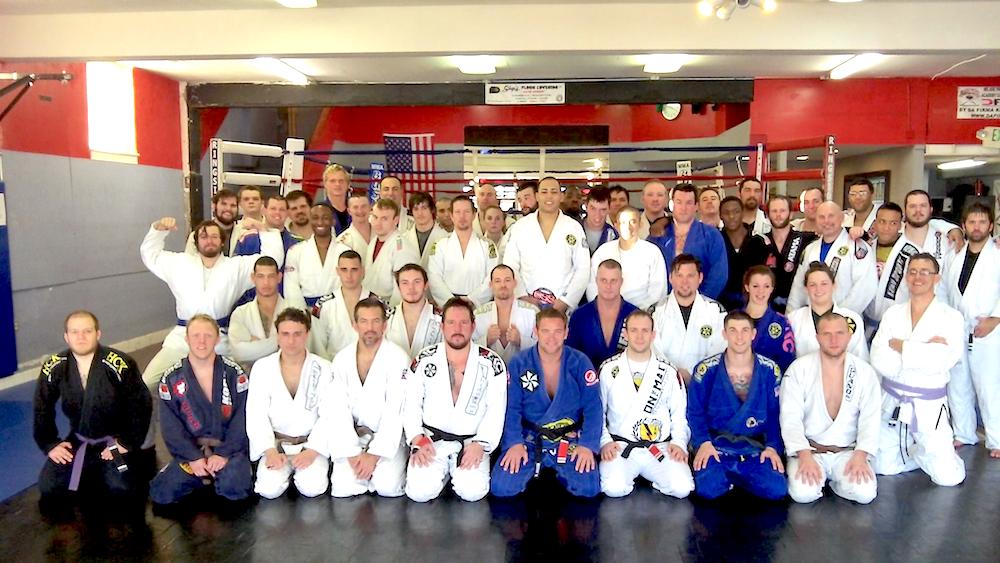 At Bushido, There's A BJJ Class For Everyone Is Portsmouth
Don't second-guess yourself just because you've never tried it. Our BJJ program at Bushido Mixed Martial Arts offers specific classes catered to a wide range of experience levels and physical abilities.
Join us in Portsmouth and choose from:
BJJ Beginner Fundamentals: Master the basics of BJJ as taught by the Ribeiro Jiu-Jitsu Association. Our incredible instructors will help you develop a comfort level with every move and technique.
Advanced BJJ: Looking for a challenge? Here it is. Push yourself with advanced games and techniques. Currently open to 2 stripe white belts and up.
BJJ Competition Drilling: The best class for serious competitors and anyone hoping to take their training to the next level. Take on a total-body workout and improve your reflexes to overcome an opponent from any position.
No-Gi Submission Wrestling: Perfect for all skill levels, our Wrestling classes offer the best no-gi grappling instruction with fast-paced workouts and real-world wrestling strategies.
Don't Miss Out On The Best Workout In Town
If you're wasting time on the treadmill or the stationary bike, are you really getting the most out of your body? With our Brazilian jiu-jitsu Classes in Portsmouth, you can push your body and your mind at the same time and walk away with incredible strength and practical self-defense skills.
It's killing two birds with one stone.
Men and women in our BJJ classes quickly enjoy:
Sustainable fat burn and weight loss
Improved muscle tone and total-body strength
Boosted cardiovascular health
And an incredible sense of accomplishment
Make The Move Today! Challenge Your Body And Your Mind With Our BJJ Classes In Portsmouth!
Are you ready for a better training program? Get more out of each workout and feel proud of your accomplishments every step of the way. Join us in Portsmouth today for the best BJJ classes around.
Just fill out the short form on your screen to learn more about everything we have to offer at Bushido Mixed Martial Arts.
Request Information
Kids Martial Arts
Muay Thai Kickboxing
Brazilian Jiu Jitsu